WE ARE CONTRACTORS AND INVESTORS WORKING ON LONG ISLAND
DESIGN + CONSTRUCTION + INVESTMENTS
Located in Long Island, New York, GCRE is the premier construction management company for investors and home owners.
GCRE (Grand Central Real Estate) was founded in 2015 specializing in buying, remodeling and selling investment properties on Long Island. In 2019 we expanded our offering to include Construction Management services to investors and home owners. Whether you are an experienced investor or starting out in real estate investing, we know how to deliver a fix and flip project or a rent-ready property to ensure you achieve your ROI and investment goals. If you are a home owner looking to update or add square footage to your home, our years of experience allow us to provide design, architecture and construction services to meet your project needs. We can also assist you on establishing a budget for your project and strategizing on the best way to execute it based on this.
Additionally, we offer our clients the choice to remodel a property on a fixed project rate or as construction managers, depending on the needs of each project. This allows our clients the choice as to their level of involvement in the day to day aspects of the project.
As investors, we continue to fix and flip properties in Nassau and Suffolk counties.
Phone
Cel: (917) 771-9359
Office: (631) 264-0098
office
82 Grand Central Avenue
Amityville, NY 11701
contact
Angela Florie
President angela@gcrellc.com
We are licensed and insured General Contractors.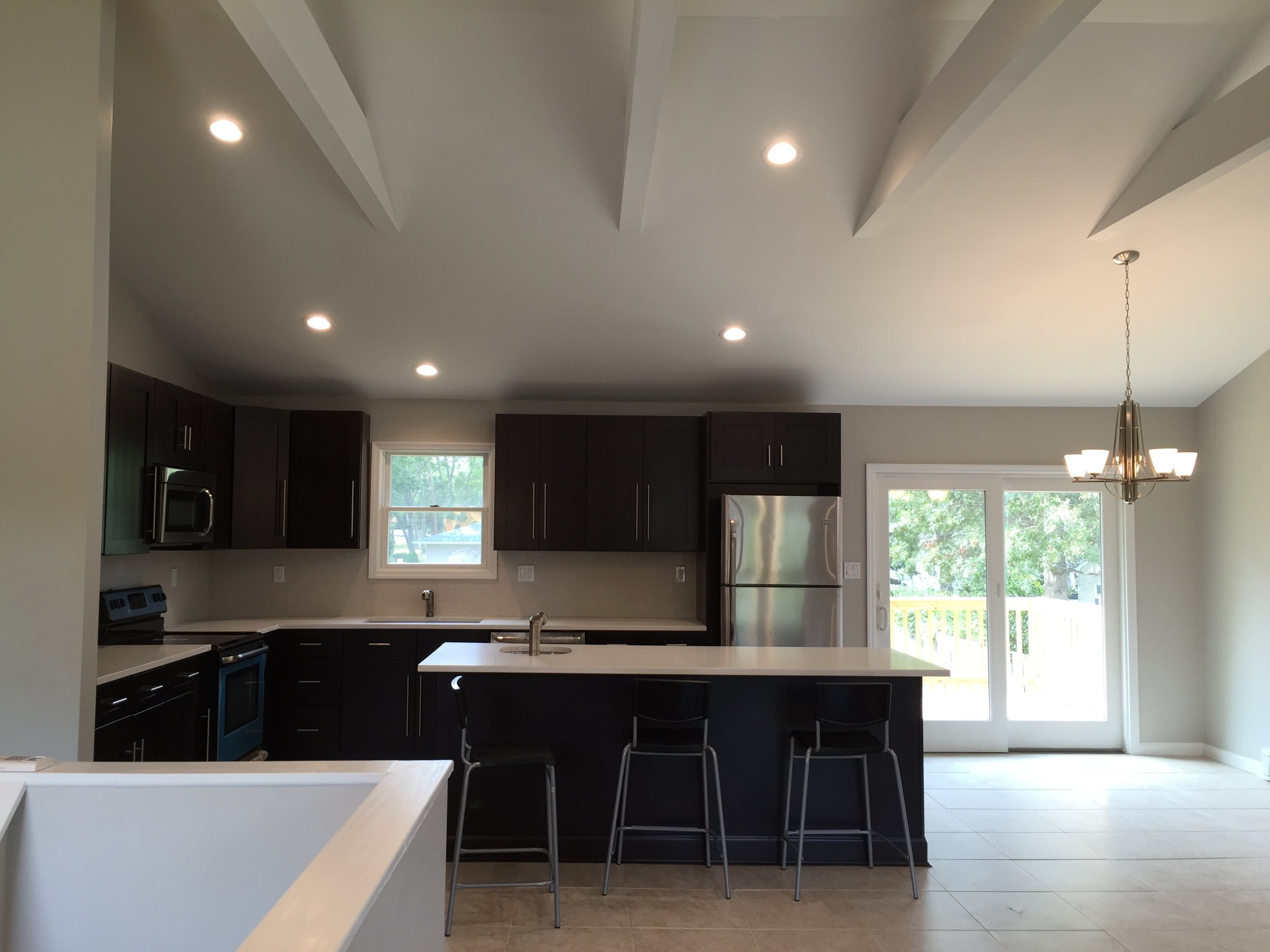 Operating as construction managers for our clients allows them the choice as to their level of involvement in the project.
They partake in the design and DECISION MAKING process IF THEY CHOOSE TO, and if requested, we can triple bid the trade or craft that the project needs to get the best price.
BY LEVERAGING OUR NETWORK AND KNOWLEDGE IN CONSTRUCTION WE BRING THE BEST RESOURCES TO THE JOB.
WE ALSO OFFER DESIGN CONSULTANCY AND SHOPPING FOR FINISHES, MATERIALS AND OVERALL INTERIOR DESIGN.
Our Construction Management services typically include:
Specifying project objectives and plans including delineation of scope, budgeting, scheduling, setting performance requirements, and selecting project stakeholders.

Creating Architectural drawings, blue prints and building permits.

Maximizing the resource efficiency through procurement of labor, sub contractors, materials and equipment.

Coordinating and controlling of planning, design, estimating, contracting and construction in the entire process.

Developing effective communications and mechanisms to keep our clients updated in every step of construction.
Other Services we Provide
Architectural Drawings, Design and Plans
We provide detailed architectural drawings that allow our client's vision come to life. These plans and blue prints are part of the overall design services we provide and typically include brainstorming sessions with our clients to help them put their vision into words which we then transform into construction drawings. We deliver to our clients up to code technically accurate drawings which also facilitate the filing process with the different towns in Nassau and Suffolk counties for building permits.
Building Permits
When it comes to building permits we have seen it all! We have experience legalizing a structure that was done without permits, or simply filing for an interior renovation permit or addition. We are are knowledgeable of the different requirements from each town in Nassau and Suffolk counties and can get a building permit in one day in certain towns.
Fix and Flip Remodel
We specialize in complete gut remodels. For our fix and flip clients, we understand that time is money and that to get the ROI our clients want, it is important to consider many variables like: due diligence, materials, finishes, time, scope and budget. We also help our clients with their draw requests and inspections with their lenders.
Home Remodel
We use many of the techniques for a fix and flip remodel when it comes to home remodeling. We help our clients stay on budget and on schedule by using effective communication, making sure quality is of the utmost importance and listen to their needs. We love clients that are not afraid to share the vision for their remodeled home and strive to please them by making that vision a reality.
Rental Property Remodel
Rental property remodels are very special projects because they have very specific requirements: time, budget, materials and tenancy. We can help investors with a quick fix for the rental property once it is acquired and have the tenant move as soon as possible to avoid any vacancy and loss of rental income.
Kitchen and Bath Remodel
Kitchens and baths are what sells houses! or so the say but they also make the house more valuable. We love designing and remodeling kitchens and bathrooms on different budgets and time frames, whether you are looking for a an update or a complete gut, we can make your vision come to life.
PRIVATE LENDERS AND JOINT VENTURES
We specialize in "fix and flip" investments in Long Island, New York.

Our focus is on single-family properties in need of TLC. We invest in Nassau and Suffolk counties and purchase properties in foreclosure, short sale, for sale by owner, REO's, probate, divorce, auction or through wholesalers. We like properties with expired permits, missing CO's, illegal additions, alterations or conversions.
If you would like to learn more about investing with us, please send an email to angela@gcrellc.com and let us know if you are private lender looking for passive income or an investor looking to partner with us on a deal,
CONSULTANCY
We help our clients and fellow investors looking to put together a real estate investment deal by providing sound advice in all phases of investment. Whether the advisory is from acquisition to financing, to construction planning and design, market positioning or sale. If you need help putting a deal together or are curious about the work that we do, please send an email to angela@gcrellc.com and let us know what you are looking to do or how we can help you.
We are always looking for new projects. Send us your wholesale deal or call us about your project.
angela@gcrellc.com
(917) 771-9359
82 Grand Central Avenue
Amityville, NY, 11701
PHILIP FLORIE
Phil is an architect and general construction manager with 30 years of experience in the industry. Phil has a large portfolio of developments from industrial, commercial, residential and institutional construction projects. His budgets range from 5 M to 35 M US Dollars.
Phil has a Bachelor of Architecture from New York Institute of Technology.
Feel free to contact Phil at phil@gcrellc.com
ANGELA FLORIE
Angela is a designer and seasoned marketing strategy expert with 20 years of professional experience from working for large advertising agencies in NYC managing Fortune 500 accounts.
Angela has a Bachelor of Fine Arts from Universidad de Bogotá Jorge Tadeo Lozano in Colombia and a Master of Fine Arts in Design and Technology from Parsons School of Design.
Feel free to contact Angela at angela@gcrellc.com
You can also find Angela hosting the Real Estate InvestHER Meetup as the Leader for Long Island. Join the InvestHER community on Facebook or Meetup and attend our next meeting!
Angela and Phil founded Grand Central Real Estate in 2015.